There's such a wide variety of canals & rivers to explore across the UK, each network has its own history and offers a unique holiday experience. Whether you are looking for a rural retreat on a narrowboat cruising through the Shropshire Hills or a city break - there is something to suit everyone.
You can hire a boat to discover an area of the UK near to where you live from a completely different perspective; or take a week break on a hire boat to visit an area further afield. Discover the dramatic landscape of the Pennine Hills, visit the recently developed Falkirk Wheel in Scotland, cruise the famous Pontcysyllte Aqueduct in North Wales or cruise to a historic city such as Oxford.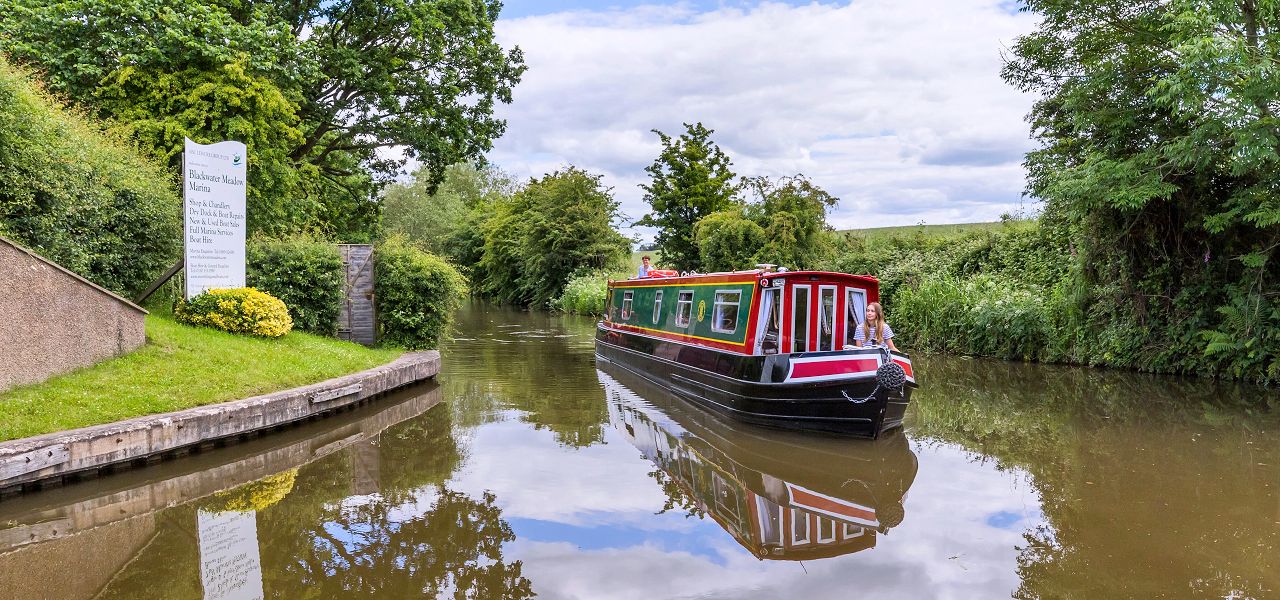 What you need to know to hire a boat
You do not need to have any previous boating experience to hire a narrowboat on the UK Canals & Rivers. Full handover tuition is provided upon arrival at the base, and they will take you out onto the water to show you how to steer using a tiller, how to moor up and lock instruction.
What routes are available
We offer canal boat holidays across the UK, including Wales, Scotland, Northern England, The Midlands and Southern England. Some areas of the UK have more locks than others, you can choose to do a relaxed break or a cruising ring for the more active holiday! As the canals were originally constructed as a way for transporting goods across the UK, the networks available today often encorporate a city, passing through historic towns & villages and meandering through countryside views.
What kind of boat should you hire
Narrowboats are all fairly similar once you step inside, however there are different styles of stern you may like to consider. The stern refers to the area outside at the back of the boat where you are steering from.
Traditional Stern: This stern gives you the smallest space on the back of the boat, with only space for the skipper.
Semi Traditional 'semi-trad' Stern: This stern has a small area for the skipper to stand and then bench seating either side leading to the rear entrance of the boat. This allows the crew to sit next to the skipper at the back outside.
Cruiser Stern: This stern has the largest standing room out the back of the boat, with a horseshoe shaped rail to perch on by the tiller. (pictured above.)
For more information and advice, please do not hesitate to call a member of our friendly booking team on 01252 796 401.